How It Works
Watch the video below to learn how to access vehicles. For all the details, see "Using round-trip vehicles available by reservation" in the FAQ.
To Top
---
Our Services
In Ontario, Communauto offers two distinct services: the round-trip reservation service, available everywhere except Toronto, and the one-way FLEX service, available only in Toronto, which does not require a reservation.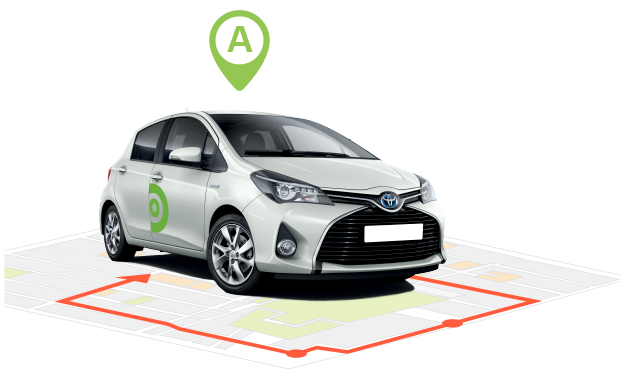 Round-trip vehicles available by reservation
Station-based: Bring your Communauto back to its station.
Pick up the car at the station you selected and return it to the station where you picked it up at the agreed time.
Round-trip vehicles can be booked up to a month in advance.
Ideal for planned trips or when you need to make sure you have access to a vehicle at a specific time and place.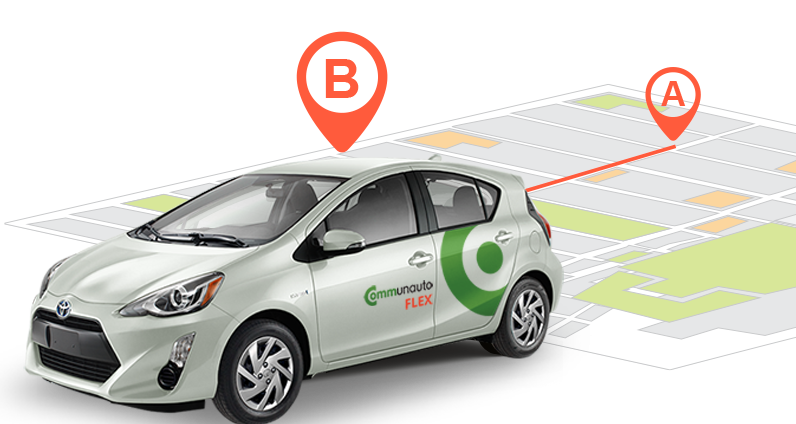 One-way FLEX without reservation
Travel from point A to B: Release your FLEX car where you want, when you want.
The ideal solution for spontaneous trips or when you plan to return using another transportation mode.
Release the car at your destination within the FLEX Zone to minimize costs and take advantage of parking in resident-only zones.
Feel the freedom of getting around with FLEX!
All Ontario members have access to Toronto vehicles with their membership. Visit our Communauto Toronto website for the details about Toronto rates.
To learn how to access cars elsewhere, see "How do I use Communauto in other provinces and countries?" in the FAQ.
To Top
---
Find a car
The links below will give you a quick overview of our vehicle network in Ontario. Download the Communauto app to reserve a vehicle. 
The Toronto FLEX Zone is displayed below. Download the Communauto app to identify available vehicles and visit our Communauto Toronto website for all the details on local rates.