Welcome to Communauto!
When you join Communauto, you gain access to a fleet of hundreds of vehicles that can be rented at low cost for a few minutes, an hour, a day, or longer!
Practical, affordable, reliable
Access a vehicle for as little as $3.85/hour, $27.65/day, or $149.75/week at the Long distance rate with our Value plans (per km fees extra). Save even more with the Value Plus or Value Extra plan! See Rates >
Open the app, find a car, drive
Located in the heart of your neighborhood, our vehicles are available without delay, 24/7, in Ottawa, Kingston, Kitchener-Waterloo, Hamilton, London, Guelph, and even Toronto. See How It Works >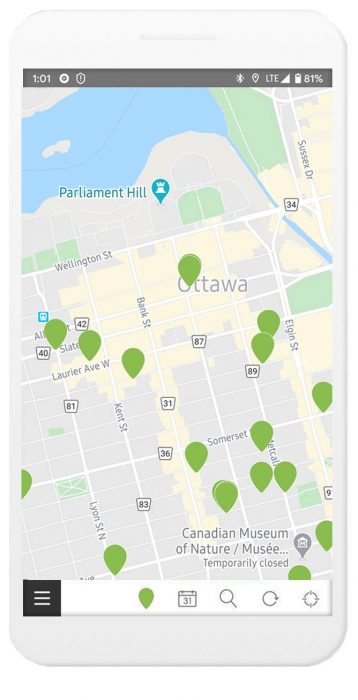 [home-app-en]
Communauto Extras
Plans adapted to your needs
With or without a monthly fee, with or without a membership bond. Opt for one of the Value plans, and take advantage of the best rates. All our plans include gas, insurance and maintenance. You drive, we take care of the rest!
Business Membership
Need a flexible, affordable way for your employees to get around? All the advantages of a company fleet, without the hassle.
Help your city breathe!
At Communauto, you are more than a customer. Our members are agents of change. Carsharing means fewer cars on the road, and a more welcoming living environment. Everybody wins. Join the movement and evolve your city with us. Every action counts!